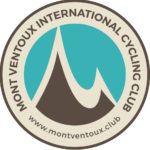 "Expert" membership 
The "Expert" membership includes all the benefits of the "Rider" membership, and also offers you a program of cyclosportives on which we will be present with the paddock, to meet and share good moments together.
A mix of conviviality and competition!
On every weekend of cyclosportive, the paddock, a small mechanical assistance, hot beverages, fresh drinks, energy products PowerBar & tips will be at your disposal! 
Here is the program planned for 2018, you can choose from 3 Cyclo-sports included in the subscription (including registration). If you want to do more, you will simply have to register on your side, but it is with pleasure that you will be received in the paddock of the club, with the same services!
Sunday, March 4th: Raid of Alpilles in Saint Rémy de Provence
Sunday 18 March: The Corima Drôme Provençale in Montélimar
Sunday April: The Héraultaise
Sunday, April 29th: La provençale Saint Victoire Aix en Provence
Sunday, May 6: La Mercantour Ladies (postponed to 8 May, date of the internship, so withdrawn from the pack for this year)
Training camp from 8 to 13 May 2018
Saturday, May 12th: Mont Ventoux Super Challenge (already included Rider pack)
Sunday
Sunday 17 June: Santini GF Mont Ventoux (excluding pack)
Saturday, June 30th: the Ariégoise
Sunday, July 29th: Ride London, London.
Sunday, August 26th: The Scott summits of Annecy Lake
Sunday, September 15: Mont Ventoux Gravel Ride (already included Rider pack)
Sunday, September 23rd: Les dentes de Provence in Marseille.
---
"Expert" membership: €34.90/month, minimum 12 months commitment
(or a single payment of 418,80 € TTC)

The 12 month subscription starts from your membership month. For example, April 2018 to April 2019