The Agency Levelchallenges® is based on an experienced and complementary team.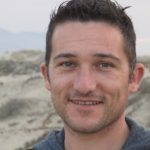 Nicolas Garcera, 41, engineer graduated from ENSAM, National Higher School of Arts and Crafts. A business leader for more than 15 years in high technology and innovation for large companies, he now applies his rigor, his strategic know-how – commercial to the development of sporting events.
He has also been the head of a travel agency dedicated to the theme of cycling and is aware of the economic interest of sports tourism for a territory.
Passionate, former top cyclist, still rides 8 to 10,000 km per year and participates in cyclosportives. He has been at the heart of the peloton for more than 25 years, knows all the workings of organising a cycling race and has a fairly developed network of contacts.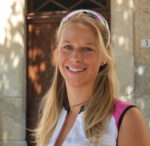 Lucie Hiegel, 33, is the president of GF Mont Ventoux, the support club for our events, and organizer of the international granfondo Santini GF Mont Ventoux.
A dedicated cyclist for 5 years (6 to 7000 km per year), she comes from the medical sector (resuscitation, Marseille), and brings a new dynamic touch to the team, considering that it is now necessary to offer participants a real experience more than a "simple bike race." It also puts safety at the forefront of all our projects. It helps our team to get out of the "traditional" cycling vision and to energize the content of our offers.
It was also at the heart of the travel agency project with Nicolas, and the two decided 6 years ago to start creating events to generate stays in the territories, at the request of the institutions.
---
We are members of the AIOCC, alongside the biggest event organizers of the world calendar (an organization chaired by Christian PRUDHOMME), as well as the ROCC (bringing together the organizers of French pro races, chaired by Thierry Gouvenou)
Our support club is affiliated with the FFC (French Cycling Federation, chaired by Michel Callot), as well as the LNC (National Cycling League, chaired by Marc Madiot)
---
Building on our successful and recognized experience in the community, building on our strong network, we now provide our services to organizers, communities, businesses that express the need: 
Want to increase the perceived quality of your event?
Do you want to benefit from our consulting services, our expertise?
Do you want to benefit from our communication force and our network?
Do you want to expand into an international customer base?
Create an event and develop the seasonal wings, generate overnight stays? (e.g. summer for a ski resort, spring/autumn for a seaside area…)
Label your event and join Level Challenges?
Contact Us
info@denivelechallenges.com
---